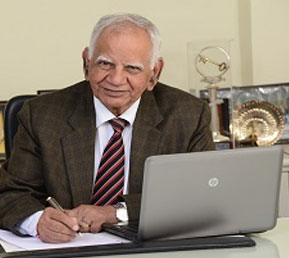 Dr. S. J Chopra
Chancellor, UPE
WELCOME TO UPES
Thank you for considering UPES for your future studies.
UPES envisions itself as an institution of global standing, which fosters development of professionally-competent talent and contributes to nation-building.
The university offers a wide choice of undergraduate and postgraduate programs. I am sure that you will find a course here that meets your expectations and helps you prepare for the future.
UPES acquaints you with knowledge in your chosen fields. Besides providing you an unmatched theoretical experience, our programs also assist you in gaining hands-on learning experience through practical training and tutorials.
At UPES, we believe in the holistic and inclusive development of young minds. I am sure that you will value the time that you spend on our campus.
I am confident that you will be a valuable addition to the UPES community of rising stars. The UPES family looks forward to welcoming you on board.