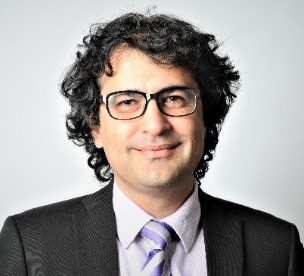 Dr. Ram Sharma
Vice Chancellor, UPES
Welcome to UPES - a university whose top priority is to help students fulfill their aspirations and dreams. We work in tandem with students to design customized educational plans that meet their individual goals. Among other things, we offer our students a personalized learning environment with a great deal of flexibility and continuous mentoring. Moreover, we integrate technical knowledge with strong ethics and leadership skills to churn out the best.
Educators have always played an instrumental role in the development and advancement of society and humankind. Despite their contribution, our world continues to face several challenges related to security, environment, energy, and health. UPES is more than just a university – it has become a movement that transforms the lives of youngsters. While in the initial years this transformation took place through Petroleum and Energy domain courses, over the years, we have added Infrastructure, Transportation, IT, Design, Planning and Policy, Management, and Law. In the true sense, UPES is the nation-builders' university.
Excellent faculty enhances the quality of education and the prospect of getting individual attention. We have a team of dedicated scholars as members of faculty and experts from the industry as advisors, who create an exciting and friendly environment conducive for learning. Whether you are a student, parent, or a curious individual, we invite you to visit our campus to witness the state-of-the-art facilities and excellent teaching-learning atmosphere we are offering.
Here at UPES, we inspire dreams, ignite curiosity, motivate actions, and define the vision for tomorrow. I am happy that you are considering UPES for your studies and I look forward to helping you take this exciting step in your life.